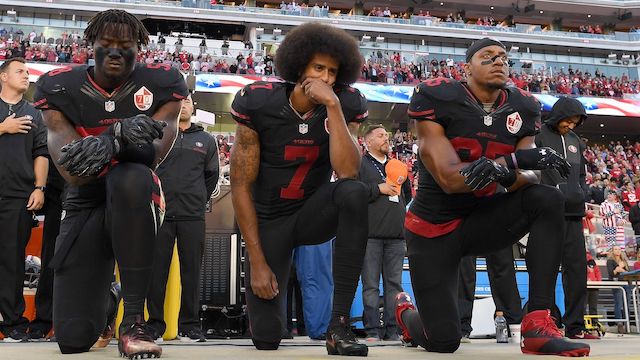 🎧 Colin Kaepernick, the NFL, and the Changing Politics of Race
Colin Kaepernick, a former San Francisco 49ers quarterback, is back in the news after having settled a multimillion-dollar collusion case with the National Football League. It all started in 2016 when Kaepernick set off a firestorm by kneeling during the National Anthem. Settling the case has ignited speculation he may soon sign with the New England Patriots or the Carolina Panthers.
Burgess Owens joins me to discuss these matters and much more. Burgess is a former National Football league player for the New York Jets and the Oakland Raiders. He now serves as the executive director of One Heart Project Utah.
Book: Why I Stand: From Freedom to the Killing Fields of Socialism
Follow on Twitter: https://twitter.com/BurgessOwens
Facebook: https://www.facebook.com/officiallyburgessowens/